Before the game starts, ask the participants to display all the ten fingers. Alternatively, they can hold ten pens, straws, toothpicks, or other similar objects. Throughout the game, the participants must make the fingers or the objects visible on the Zoom screen. The leader plays an instrumental track and encourages participants to sing the words karaoke-style. The leader may share the lyrics on a split-screen so that all members participate. Alternatively, participants may make up their own questions or use a generator to create prompts.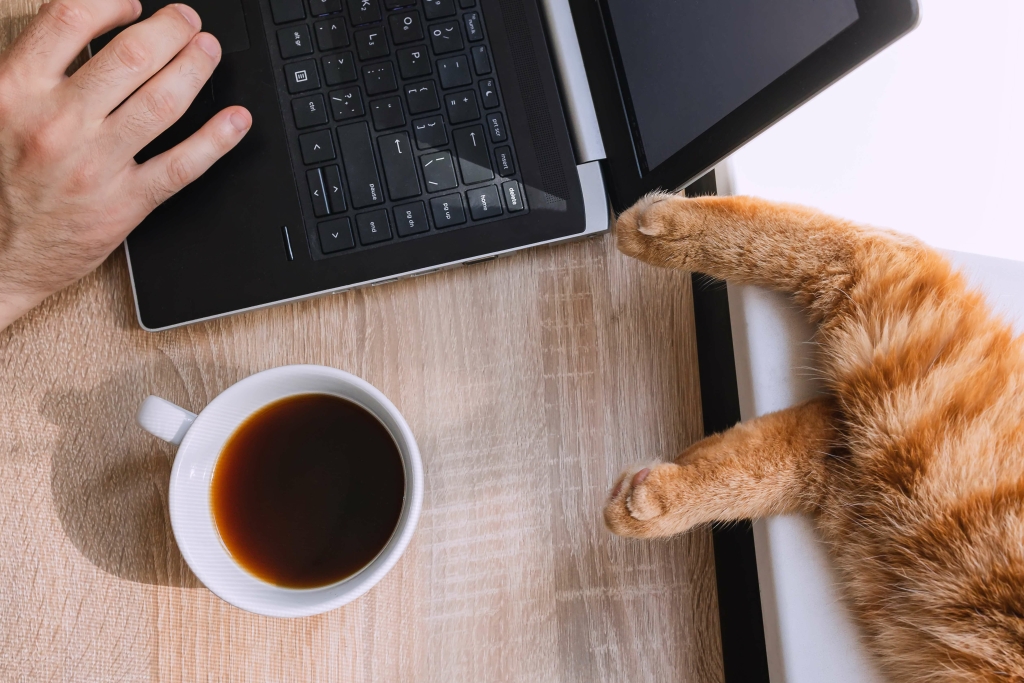 A classic icebreaker, ask team members to give two truths and one lie about themselves, then have everyone else guess which statement is the lie. Not only does this help build team cohesion and collaboration, but it also allows everyone to get to know each other a little bit better on a personal level. Depending on how much time you want to spend determines how big of groups you want, but we've done this activity with up to 35 people. It's also very easy to break people into groups if you aren't planning on spending minutes doing an ice breaker. This quick ice breaker also works with hybrid events when you have online and in-person attendees. Whether you're hosting a virtual party or just getting to know some new people at work, icebreakers are a great way to help everyone feel more comfortable.
Engaging Virtual Ice Breakers for Your Team
Team activities can take more time to plan, but they're fantastic for delighting attendees and nurturing a positive team feeling. After both people have answered and the two-minute timer is up, have them find a new partner and assign them a new conversation starter. I love the game icebreakers for virtual meetings "Two Truths and One Lie," because it allows you to get a little more creative with your teams and to have some fun. Before the video call starts, send out a team message to find an embarrassing/awkward/proud/awesome/proud photo on their phone and post it in the group chat.
" They can also be more general pop culture or timely, themed trivia about history, art, current events, and more. In line with the previous step, to make your ice breaker sessions short, you have to divide your team into smaller groups . Any exercise that encourages people to share stories or memories will help break down walls. In this case, the prompt specifically focuses on people's professional experiences. By asking team members to recall either their first or worst job , you're encouraging them to share perspectives the rest of their teammates may not have considered. Now think up and share a funny ice breaker you would ask your team.
Fun Meeting Icebreakers to Warm Up Any Meeting
For example, if you live in London, you might say, "a queen lives in my city", or "my city has a famous Ferris wheel named after a part of your head". You need a video conferencing platform with a shared whiteboard feature for this game. Decide on a theme such as "who can draw the best cat", or just have a freestyle doodling session. You will want to structure the session and call out who will be answering next before it is their turn. These sessions can become chaotic if they involve too many people and have no structure.
Select to hide the answers until they're all in, then choose to reveal them in one large grid or one-by-one. If you want people to get out of the office, you also can have your icebreaker be a mini scavenger hunt. It can be around town, around the office, or around the building. When the call begins, share the details about your photo! The more ridiculous the photo, the more laughs you'll get out of this icebreaker.
Finish the Quarter Strong with MURAL: Webinar Recap
But you can provide a similar experience virtually. You could also give your employees a head start by purchasing a plant and having it shipped to their house. This will help even the playing field for beginners. This team-building challenge will give your employees the opportunity to show off their gardening skills and bond over shared gardening failures. Instead, come up with a handful of fun and kind of silly awards for your team. You can have your employees vote on each award or decide who gets them yourself. Just make sure every one's a winner and the awards are fun — and nothing is hurtful.
And research has shown that one of the key drivers behind this trend is often a diminished sense of community. If the team is getting punchy, put on a song and do a 30-second dance break. Cameras optional for this – you can get a good laugh from each other's dad moves, or you can let people dance like nobody's watching. Another fun version of this is to have everyone mute Zoom and dance to their own music. Give each small group a list of items and ask them to select which 3 they would bring on a desert island with them and why. The teams have to work together to come up with the list.